The Best Eucalyptus Oil to Treat the Cold and Flu Symptoms
The flu season is upon us. The flu season is from October to April. During this season, the doctors are all reminding us to get the flu shot and to take precautions. However, the flu shot is not without controversy. There is a growing number of people who would rather do natural interventions such as essential oils like eucalyptus oil to prevent and treat the flu.
The flu season of 2017 was a horrible year for the flu. Many people took the flu shot, but they still contracted the flu. The symptoms of this flu lasted for weeks and weeks.
I clearly remember my husband and child took the flu shot, but I did not take the flu shot. My husband was the first to get sick, then my daughter, and then myself.
The symptoms of the flu lasted for 4 weeks. It was a difficult time in this household. We bleached the entire house and diligently washed our hands. We missed school and work. We all were just miserable.
Complications of the Flu
I am a nurse in a hospital, and we were backed up with patients coming in for flu symptoms. The most vulnerable people are the elderly and babies. This is mainly because the elderly and babies have decreased immune systems.
For the elderly who have heart disease or congestive heart disease, the flu can be deadly. It is very serious. I can't stress enough if you have flu symptoms, and you have other disorders, you should immediately see your doctor for follow up.
Related Articles
Signs and symptoms of the flu are:
Fever
Aches and muscle pain/li>
Congestion
Fatigue and weakness
A headache and nausea
The Best Eucalyptus Oil to Treat the Cold and Flu Symptoms
Hands down the best essential oil for chest congestion is Eucalyptus. Eucalyptus is a genus of the Myrtaceae. Vapor rub is a form of eucalyptus. Eucalyptus essential oils are used for colds, congestion, and chest pain.
Eucalyptus

Essential Oil

Uses and Benefits
Cold and respiratory problems
Fungal infections/li>
Pain relief
Stimulates immune system
Eucalyptus for asthma
Dental care
Eucalyptus oil stimulates the immune system. Researchers have found that this oil also destroys pathogens in a rat model. Although the cold and flu are caused by viruses, sometimes there will be co-infections of a bacterial nature.
Eucalyptus oil may be antibacterial. Inhaled eucalyptus oil is a treatment for bronchitis.
Eucalyptus Aromatherapy
Eucalyptus' strong and aromatic scent makes it a top pick for aromatherapy. This organic eucalyptus oil can be used in diffusers, humidifiers, vaporizers, saunas and steam rooms.
Eucalyptus oil creates a relaxing and soothing aromatherapy experience to support feelings of relief from stress, mental exhaustion, sluggishness, and fatigue.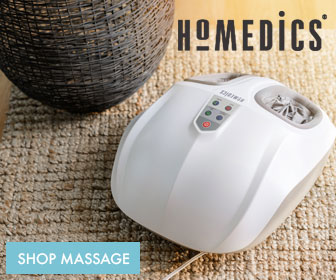 Diffusers:
The UPPOWER Essential Oil Diffuser produces more mist than other diffusers. This diffuser uses 100% oils that does not corrode. You only have to add 100 ml of water an a few drops of your favorite essential oil. This will provide 6 hours of cool fragrant mist.
When the UPPOWER system runs out of water, the system will automatically shut off. This will prevent damage to the unit.
Where to Find Eucalyptus Oil
There are many places on the internet to find eucalyptus oil: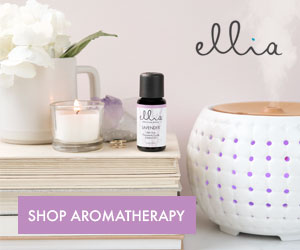 Precautions for Eucalyptus Oil
]It is not safe to take Eucalyptus oil orally because it is poisonous.
Side effects of eucalyptus oil include:
Diarrhea
Nausea/li>
Vomiting
The National Association for Holistic Aromatherapy states that:
Although many essential oils are potentially hazardous materials if handled in the appropriate manner, the risks involved in their use can be very small. So, therefore, most commercially offered essential oils are safe to use for the purpose intended in a domestic/ professional or clinical environment.
National Association for Holistic Aromatherapy
How to Use Eucalyptus Oil for the Cold or Flu
Eucalyptus oil should never be ingested orally. If you do not have a diffuser, pour the water in a bowl. Allow the water to cool just a little bit, but do not let it get cool. Put 15-20 drops of eucalyptus oil into the bowl. Hold your head over the bowl and breath the vapors for 5-10 minutes.
Conclusion
The healing properties of eucalyptus oil have been documented. There are natural treatments for the cold or flu. Try eucalyptus oil today for the treatment of the cold or the flu.
Phyllis Robinson MSN, RN is a Registered Nurse of 27 years. Phyllis is passionate about the prevention and healing of heart disease using traditional and alternative methods. She has experience in emergency room, telemetry, infusion, and critical care. Phyllis currently practices in an intensive care unit.