Nurses are Wearing Bandanas?
Health care professionals are having trouble with a shortage of personal protective equipment. The CDC or Centers for Disease Control has come out with a memo saying it is sufficient for healthcare workers to wear a bandanna or scarf in place of a mask.
What !!!!!!
I have been a nurse close to 30 years. For the 17th consecutive year, The Nursing profession has been voted the most ethical profession for 17 years in a row.
Do you now why?
Nurses are the epitome of someone who displays kindness and concern for others. We have empathy and we put ourselves before our patients. We get heartburn because we eat so fast because we have to get back to our patients.
Nurses are the largest group of healthcare professionals at 3,000,000. We would not have a hospital without nurses. We would not not have a healthcare system without nurses.
This is why I was completely horrified. You see I never though in a million years the CDC would be suggesting that nurses wear scarfs or bandanas as a mask.
Nurses To Use Bandannas For Masks
As the COVID cases continue to increase, there is a critical shortage for PPE or personal protection equipment. Personal protective equipment (PPE) is protective clothing, helmets, goggles, or other garments or equipment designed to protect the wearer's body from injury or infection.
Our healthcare system cannot handle a pandemic of this size. I am not sure how the American healthcare system failed. I am not sure when it failed.
There are severe shortages of N95 respirators. The N95 protects us from air borne particles. The Centers for Disease Control has updated its guidelines to say that in an emergency, bandanas or scarves can be used as a last resort.
When I heard this I did not know if I wanted to laugh or cry. I was like they have got to be kidding. I am somewhat of a skeptic anyway;therefore, I went to the CDC like to see if I could find it. Lo and behold here it is.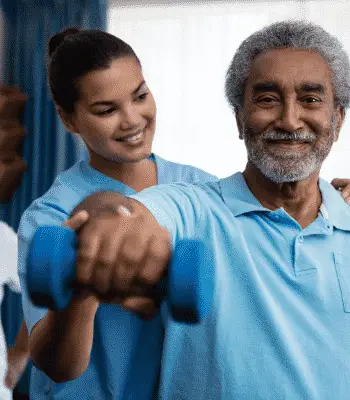 Nurses Responses to the COVID-19 Equipment Disaster
Most nurse I know are livid. It is bad enough we are facing so many challenges that worry and stress us out. Here are some quotes that nurses are saying. Here is the American Nurses Association statement on this crisis.
While ANA acknowledges the challenges of ensuring an adequate PPE supply, we are concerned that CDC recommendations are based solely on supply chain and manufacturing challenges. Rationale for changes of this magnitude should be based on evidence that reflects a better understanding of the transmission of COVID-19. It's also concerning that these recommendations do not offer strategies to address the limited manufacturing and supply chain of necessary personal protective equipment (PPE). While the interim recommendations may assist in preserving the supply of N95 respirators and other PPE, it could also confuse health care professionals considering appropriate levels of protection that may be needed when caring for a known or suspected patient.
The Risk and Responsibility of Providing Nursing Care
When I finished school I took the Nightingale Pledge. I did not take a suicide oath.
It is the government and healthcare organization's responsibility to make sure we the personal protective equipment that we need.
My colleagues in New York City are using garbage bags for personal protective equipment for God's sake!
I cant imagine doing anything else. Nursing is my passion. Nursing make me who I am. I have never seen anything like this in my life. The virus affects people in so many different ways. Nurses are the front line caregivers. Don't misunderstand me, all disciplines are important. It is just that nurses spend the majority amount of time in the patients room.
Nurses are now having to wear disinfected N95 that were meant to be disposable. 
Conclusion
I do not know what the answer is. I do know it is unacceptable to not provide front line caregivers with the proper PPE. We are all in this together. 
Phyllis Robinson MSN, RN is a Registered Nurse of 27 years. Phyllis is passionate about the prevention and healing of heart disease using traditional and alternative methods. She has experience in emergency room, telemetry, infusion, and critical care. Phyllis currently practices in an intensive care unit.